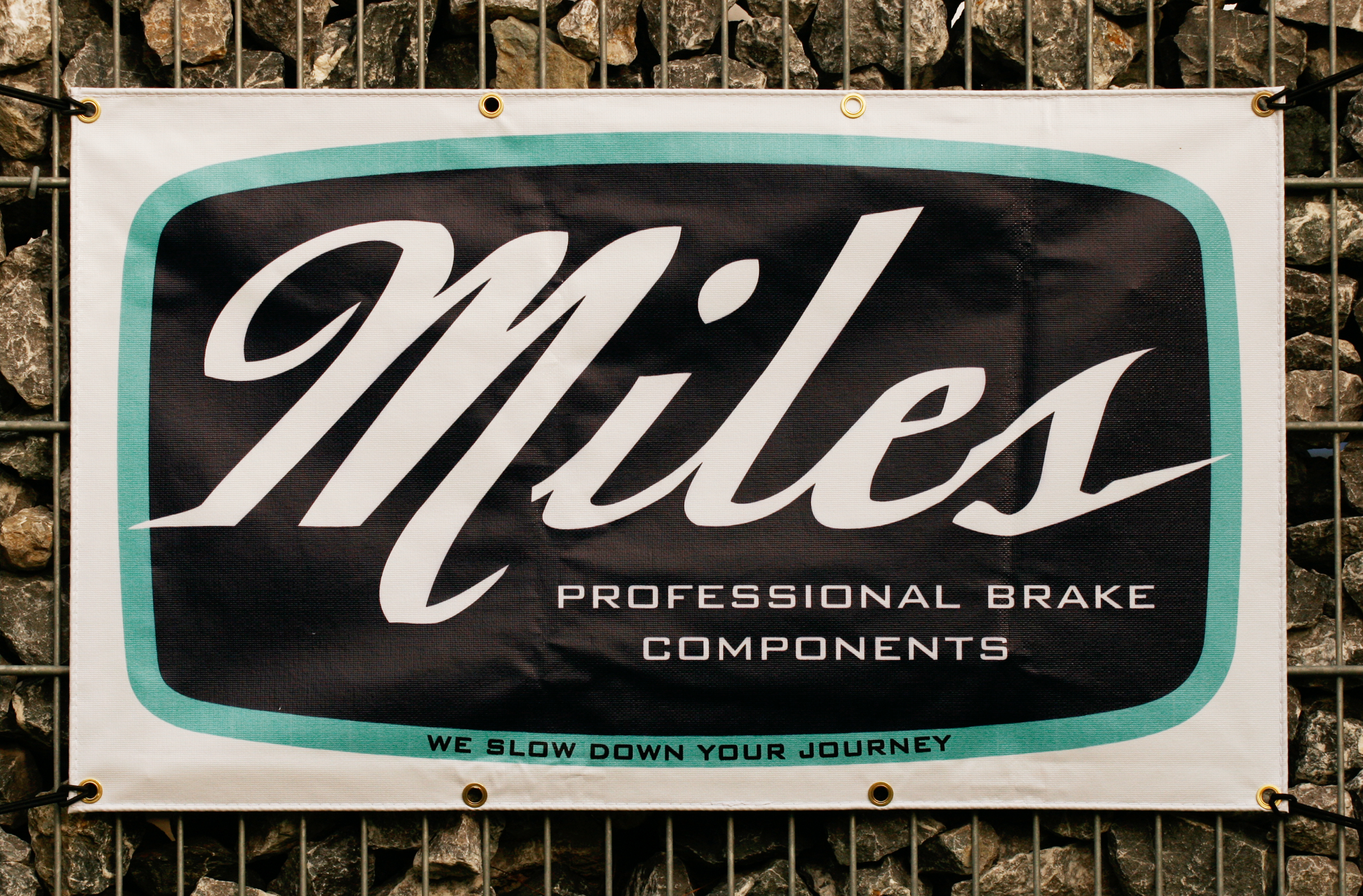 Pin-up´s are definitely the better solution to pimp your garage walls, but for the moment, we can only offer our genuine Miles banner.


Dimension: 98 cm x 58 cm
Colour: Two Tone Print On White Background
Eyelets: 8 Holes
When you enter the highway pub, you should be prepared. This cap helps a lot to fit into the lineup of Budweiser drinking trucker-boys standing on the bar.
Material: Cotton / Nylon Mesh
Colour combination: White / Dark Blue
Size: One Size Fits Most